Blender 2.80 has been released!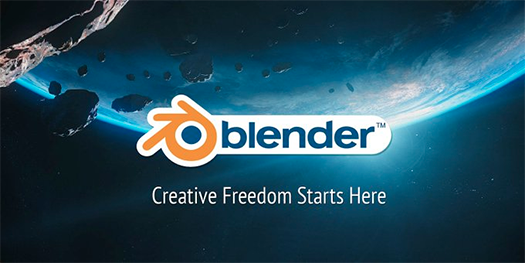 Blender 2.80 features a redesigned user interface and 3D viewport. It includes Eevee, a new physically based real-time renderer which replaced good old Blender Internal Renderer. Also advanded Grease Pencil is now a full 2D drawing and animation system.
It is packed with new features which (in my opinion) dictate new trends in the 3d software the same way like Blender does it for last 5 years. Just to mention few of them:
real-time rendering engine EEVEE
redesigned UI from scratch
new customizable toolbars and gizmos and workspaces
2D animation
sculpting
booleans
... and much more!
If you are interested, you can read more about the release here: https://www.blender.org/download/releases/2-80/
There is more good news! In July 2019 Epic Games supported Blender Foundation with $1.2 million Epic MegaGrant. This money almost double the Blender Foundation funds and this will allow to hire more talented people to work on awesome features in Blender. As Ton Roosendaal said with his own words: "Thanks to the grant we will make a significant investment in our project organization to improve on-boarding, coordination and best practices for code quality. As a result, we expect more contributors from the industry to join our projects."
One of the big changes to open up for people outside the Blender comunity is the new default Left Click Select! If you didn't like the previous versions, you should definitely try out this version!
Download version 2.80 today!